The mission of the professional training school is to nurture human resources who are attractive and highly-quali.ed through providing education that reads the movement of society with an eye on the future. In an increasingly globalized society, people with a sense of responsibility of the world and people who lives in it are required, that is,
"global citizens." Aso College Group provides an education which brings out the full potential of each student by offering an enthusiastic teaching staff, a top-class educational environment with the latest equipment, and tie-ups with worldwide companies and many partners in regional areas. In more than a half-century of our history of education, we have provided students not only with knowledge and skills but also with opportunities to cultivate their attractiveness and re.nement as human beings, thus sending fully motivated human resources into society with the ability to think and act by placing themselves in others' positions. With the philosophy for the school management "To design better quality of life for people around the world," we will continue to make efforts, as a professional training school, to signi.cantly contribute to society, to enable young people who have learned here to achieve multilateral added value and to vigorously move forward toward a rewarding life.
Aware of our responsibility and mission, feeling joy in daily education, each one of the teaching staff develops human resources who are trusted by local and global society -this is the global citizenship education we are aiming at. Occasionally, we meet our graduates, their eyes shining, which always brings a sense of gratitude welling up from the bottom of our hearts for being engaged in the development of the human resources of the next generation.

Aso College Group


Knowledge and technology specific programs are in step with changes in various industries.
Oversea Networks


Aso College Group cooperates 26 educational institutions in 9 countries such as USA, Australia, Canada as well as Asian countries which continue growing-up like China, Korea, Thailand and Vietnam, aimed to train people to have international sensibility and to interchange mutually.
Bell Educational Trust

<England / Cambridge>
Shenyang Ethnic Korean Second School

<China / Shenyang>
Guam Community College

<The US / Guam>
Inner Mongolia Business Vocational College

<China / Hohhot>
Arapahoe Community College

<The US / Denver, Colorado>
Shenyang Polytechnic College

<China / Shenyang>
Bellevue College

<The US / Washington State>
Shanghai Southwest Engineering School

<China /Shanghai>
Pacific Gateway International College

<Canada / Vancouver>
Dusit Thani College

<Thailand / Bangkok>
Phoenix Academy

<Australia / Perth>
Thai-Nichi Institute of Technology

<Thailand / Bangkok>
Melbourne Language Centre

<Australia / Melbourne>
Viet-Nhat College

<Vietnam/Long An Province>
Dalian Institute of Science And Technology

<China / Dalian>
Hanoi University of Industry

<Vietnam / Hanoi>
Kaohsiung Municipal Kaohsiung Commercial High School

<Taiwan/Kaohsiung>
Sunway University

<Malaysia / Sunway>
 
 
Zhicheng Senior High School

<China / Shenyang>
Inha Technical College

<Korea / Incheon>
Shenyang Ethnic Korean First School

<China / Shenyang>
Yeungjin College

<Korea / Daegu>
Triamudomsuksa Pattanakarn School

<Thailand/Bangkok>
Triamudomsuksa Nomklao School

<Thailand/Bangkok>
Debsirinromklao School

<Thailand/Bangkok>
Hsinchu Kuang-Fu Senior High School

<Taiwan/Hsinchu>

Phoenix Academy

Phoenix Academy

Melbouren Language Center

Melbouren Language Center
Partnership & Affiliation overseas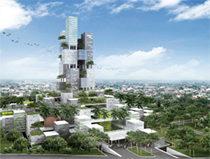 In September, 2014, Binus University and Aso Juku jointly established Binus Aso School of Engineering and set up two departments, Automotive & Robotics Engineering, and Product Design Engineering, by making use of the accumulated educational know-how of Aso College of Automotive Engineering and Technology, and Aso Architecture and Design College. Both departments not only provide high quality education based on their practical curriculum, but also focus on "Humanity Education" to foster human resources who can play an active role in the global society.

Binus University is a private university located in Jakarta, Indonesia, and has 5 campuses in Jakarta. The university is recognized as one of the top universities in Indonesia on scale (total enrollment of about 27,000), and on an educational level. It puts an emphasis on technical education, but also offers a wide range of studies such as Japanese and economics besides technical education.
Binus University has strong partnerships with top-class universities worldwide including King's College (UK), University of California at Irvine (USA).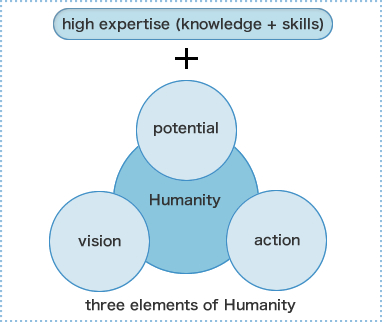 Aso's high educational standard in various fields of expertise and "Humanity Education" were highly recognized by Binus University and so we jointly started new departments. We believe that it is necessary for students to have not only expertise and professional skills but also social skills in order to become a person who can play an important role in the professional world. Therefore we have provided education with a focus on not just skills and knowledge but personal charm and dignity. Our graduates are known to be highly motivated and considerate in their actions towards others. We believe that Aso's mission is to spread this unique concept in Indonesia, and the world.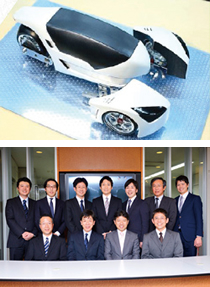 an established and reliable career-support system and partnership with corporations which make it possible for students to start a good career path
a curriculum which is designed to fit in the needs of various industries
education with a focus on not only skills and knowledge but also social skills and communication skills
excellent practical education conducted by teaching staff members who have acquired skills and knowledge in their specialized industries through their working experiences.